Image Quotes about Strength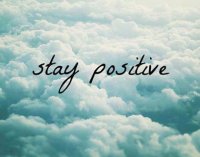 Here is a collection of Positive Thinking Quotes that will build your inner strength and help you grow mentally & spiritually so that you can live a successful and optimistic life.
Studies have shown that positive thinking can help with stress management and better health, two very important components that are needed to move through life with energy and enthusiasm.
"Life has many ways of testing a person's will, either by having nothing happen at all or by having everything happen all at once." – Paulo Coelho
"There are two ways of spreading light: to be the candle, or the mirror that reflects it." – Edith Wharton
"With everything that has happened to you, you can either feel sorry for yourself or treat what has happened as a gift. Everything is either an opportunity to grow or an obstacle to keep you from growing. You get to choose." – Dr. Wayne W Dyer
"Believe in yourself! Have faith in your abilities! Without a humble but reasonable confidence in your own powers you cannot be successful or happy." – Norman Vincent Peale
"Hate. It has caused a lot of problems in this world but has not solved one yet." – Maya Angelou
"If opportunity doesn't knock, build a door." – Milton Berle
"An attitude of positive expectation is the mark of the superior personality." – Brian Tracy
"Success consists of going from failure to failure without loss of enthusiasm." – Winston Churchill
"If you can dream it, then you can achieve it. You will get all you want in life if you help enough other people get what they want." – Zig Ziglar
"The only place where your dream becomes impossible is in your own thinking." – Robert H Schuller
"We don't see things as they are, we see them as we are." – Anais Nin
"Our greatest weakness lies in giving up. The most certain way to succeed is always to try just one more time." – Thomas Edison
"I may not have gone where I intended to go, but I think I have ended up where I needed to be." – Douglas Adams
"Learning is a gift. Even when pain is your teacher." – Maya Watson
"I've had a lot of worries in my life, most of which never happened" – Mark Twain
"You yourself, as much as anybody in the entire universe, deserve your love and affection." – Buddha
"Hope is a waking dream." – Aristotle
"The past has no power over the present moment." – Eckhart Tolle
"Happiness is an attitude. We either make ourselves miserable, or happy and strong. The amount of work is the same." – Francesca Reigler
"I do believe we're all connected. I do believe in positive energy. I do believe in the power of prayer. I do believe in putting good out into the world. And I believe in taking care of each other." – Harvey Fierstein
"If you want light to come into your life, you need to stand where it is shining." –
You might also like
UKASE Hard Back Cover Cases for 2014 iPhone 6 (4.7 inch) with Bible Quotes Joy of the Lord is My Strength


Wireless (UKASE)




Durable hard plastic customised case would offer the best protection of your phone from external impacts
Perfect cutout design allows easy access to all buttons, ports, and controls
Lightweight slim and form-fitted feature offering superior comfort feeling in-hand
Orginal design printed by advanced sublimation methodology, which offering you a bright elegant case cover
Compatible with Apple iPhone 6 ( 4.7 inches) only. Search B00PQPB80A , more elegant cases will come out
Section Thema Davis Quote About Strength IPhone 5/5s Case For Her


Wireless (Cheyenne Collins)




Image printed for long lasting effect.
Give your comprehensive protection
Easy access to all buttons controls & ports without having to remove the case.
Slim and form fitted to show the perfect shape of your device.
We also provide custom-made service, if you like you may send your favorite HD pictures to us, we will design it for you.
Quotes About Strength Sophisticated Design STYLE (117053) Custom Oblong Gaming Mousepad Standard Size 220mm*180mm*3mm Mouse Pad /Rectangle Mousepad in 9"*7"


Office Product (mousepad)




Size in 7 *9 (220MM*180MM*3MM)
Smooth Cloth Surface; Easy cleaning and maintenance
We can customize the case with your favoriate pictures.
Machine washable and will not discolor or fade.
Vibrant, Full Bleed, Full Color Printing

Premium Pdigor-4850-ffftxxn Case With Scratch-resistant/ Thema Davis Quote About Strength Weakness Hate Case Cover For Ipad 2/3/4


Wireless (MichelleAdam)




Brand new high quality hard plastic with bling five-leaf flower design fit for your iphone4/4s perfectly.
Highest quality in fit, styling and protection
Image printing with high quality materials, last long, not fade
Prevents and shields your device from scratches, damages and dust.
A good choice for fans

UKASE Cell Phone Cases for Samsung Galaxy Note 3 with Classical Print of She Is Clothed In Strength and Dignity. She Laughs Without Fear of the Future


Wireless (UKASE)




100% brand new and high quality, easy to snap on and off
Precise cutouts for easy access to all buttons,controls and ports
Protect your phone from dust,scratches,shock,bumps and other damages
Amazing original designed pattern makes your phone unique and awesome
Compatible with Samsung Galaxy Note 3